About Adventures Overland
Founded by Guinness World Record Holders Sanjay Madan and Tushar Agarwal, Adventures Overland is India's leading and multiple award-winning expedition company which offers life-transforming road trips and cross border drives across six continents. We have already taken passionate road trippers to more than 70 countries around the world driving in all corners of the earth – high altitude mountains, rainforests, isolated deserts, futuristic highways and iconic scenic routes. Our road trips are not just about meeting new people, discovering unexplored regions, experiencing unique cultures or sampling bizarre cuisines. On these journeys, you will meet yourself.
A philosopher and dreamer, Sanjay is the powerful medium between people and memories of their journey. Sanjay has captured emotions, drama, beauty and documented heartfelt accounts of travellers during trips. Besides an expedition leader, Guinness World Records & Limca Book of Records holder, he is also a travel show host on TLC Channel and Discovery Science & Turbo, a photographer, videographer and a counsellor. Sanjay has travelled across 80 countries in six continents creating numerous national and international driving records and leading countless expeditions in different corners of the world.
The first Indian to drive from London to India, Tushar is the author of two travel books, The Great Indian World Trip and Road Affair. He has appeared in the popular TV show, The Great Indian World Trip, a 10 episode travel show aired on TLC Channel and Discovery Science & Turbo. He has travelled extensively over 80 countries and holds 16 National and International driving records. He has also been featured in both the Guinness World Records and Limca Book of Records. Tushar likes to push people out of their comfort zones and  pen down his thoughts whenever he has a free moment.
An acquired taste as it may be, the art of letting yourself out of your comfort zone and into the big, blue expanse of the world outside has its rewards. We at Adventures Overland understand, embody and inspire this spirit of wandering. Catch a glimpse of some of our life-transforming journeys.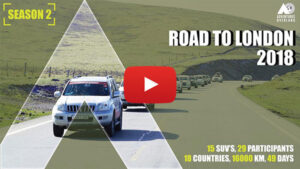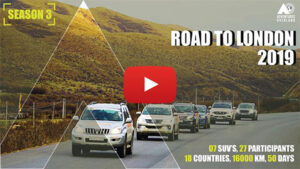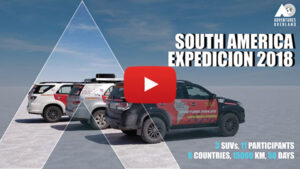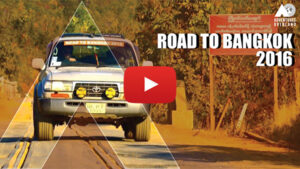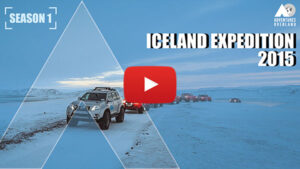 To get complete details of the trip like Cost, Itinerary, FAQs etc., kindly download the brochure.